These are all poodles that entered in some contest named Extreme Grooming .
Camel
St. Patrick's Day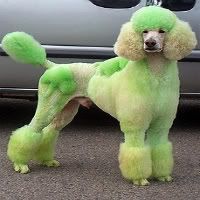 Cock-A-Poodle-Doo
Gone Fishing
Ninja Turtle
Vineyard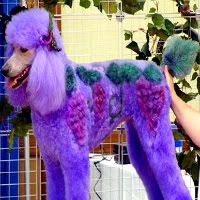 Fallen Soldier
(he is missing a leg due to cancer)
Clydesdale
Peacock
Buffalo
If you don't laugh,(or at least roll your eyes and shake your head in disgust) a dog
will come out and pee on your computer!
Did you think I was kidding?